The azure blue sky is slowly turning yellow before dipping below the horizon. We are on the boat waiting for the sun to set. I am attaching a flashing light to my BCD (vest) so that others can see me in the darkness. While waiting we are given a lecture of what we are about to experience. We are told these 12 foot creatures are mantagentle but please resist the urge to reach out and touch them. I am part of a group huddled on this boat, getting ready to enter the water and see Manta rays for the first time.

I have been diving for nearly 20 years, I have seen the beauties and majesty of the underwater world close up and personal but I have never seen this. My pulse starts to raise as the time to enter the water suddenly is upon us. We all pick up our underwater flashlights, step off of the dive platform on the back of the boat and submerge. It is easy to follow the dive master in the darkened water to the dive site, he is also illuminated with lights on his BCD (vest) and has a flashlight in his hand.

I am part of a very select group of people. It is estimated that scuba divers represent less than one half of one percent of the people on techthe earth today. Going underwater, where most people fear to tread, is exhilarating, magical, beautiful, relaxing, and captivating for us; it is an ever changing adventure.

We come igroupn many shapes, sizes and experience levels. Everyone starts at the beginning level of Open water diver where we will learn the physics, skills and theories involved in scuba diving.

Our journey in scuba diving is dependent on our wants, needs, comfort level and desires. We don't all want to become a Dive Professional. There are courses that train us in the techniques and skills for the specific courses that interest us. Each course is designed to make a better more comfortable and competent diver.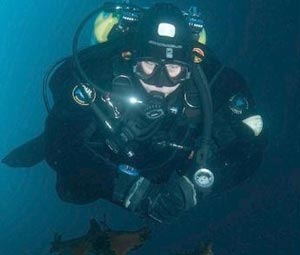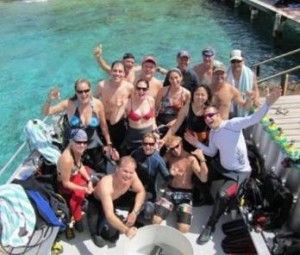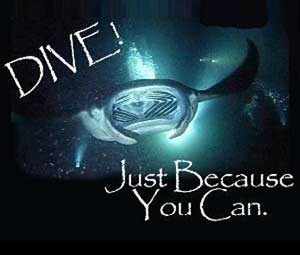 Learn To Dive

The beauty of the underwater world will be yours in as little as one week. Scuba Views will open a whole new world of adventure for you and your family. It is our goal to make learning to dive as easy and cheap as possible. There are absolutely no hidden costs, our classes do not require any additional purchases (i.e. mask, snorkel, boots & fins). We also schedule different from most shops. We plan the classes around the student's time needs six days a week. That means we will schedule a class for you! There are no minimum number of students for a class and we teach year-round. Take a look at our course price list and see what's available.
Keep Diving

Since it's beginning, Scuba Views has focused on recreational scuba divers. We show them the places they can go, the sights they can see, the PADI continuing education available to make them better divers, and the equipment they need to scuba dive safely and have fun under the water. Let us guide you through courses available from Advanced Open Water and Rescue all the way up to your Instructor Development Training. Don't forget about all the PADI specialties that are available to expand your knowledge even further.
Go Pro

Going Pro has never been easier than it is now! You can become a Dive Master, Assistant Instructor or even an Open Water Scuba Instructor. What better way to make money than to do something you love. Las Vegas has many unique opportunities for divers in Las Vegas from aquariums in casinos to the spectacular water shows on The Strip. With more than 2 million people in Las Vegas there is always plenty of room for new instructors. Scuba Views proudly supports the independent instructor community with student equipment rentals and PIC processing. Give us a call and find out how.
Visiting Las Vegas

Scuba Views can help you dive on your visit to Las Vegas. If you're not certified we can certify you while you are here, if you are already certified we can get you in the water several ways. Options for certified divers include Refresher Courses and even PADI Specialty Courses. Please contact us as soon as possible to make plans for your trip to Las Vegas!
Dive Equipment
Scuba Views of Las Vegas offers a great selection of scuba equipment and dive gear from many brands & manufactures. Renting scuba gear is quick and easy for certified divers with complete rental packages from $45. We fill and inspect SCUBA and SCBA tanks up to 4500psi, we even fill paintball tanks. Equipment service or repair is also available in house.
Dive Meetings

Scuba Views' Dive Meetings are held the first Thursday of each month at 6:30 p.m. Snacks and refreshments are served and a door prize is given away at each meeting. You can share some stories, photos and good times with other divers. We often have presentations and discuss diving, dive trips and whats going on in diving in and around Las Vegas.